Book your Christmas
Party this Festive Season
Ho!   Ho!   Ho!
What do our Sexy Sugar Santa's have in their stockings for your Christmas Party this year?
Booking your Christmas party? Then you're in the right place. We have various drink packages and free guest list available throughout December for your Christmas parties.
This year has been a strange one with ups and downs. Let's make this Christmas, a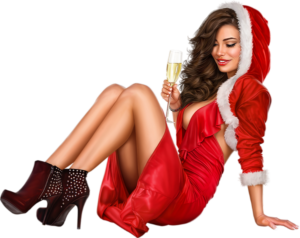 fun, happy & good ole knees up for everyone. 
Sugar & Spice has many new Dancers and Waitresses, who will provide you with the atmosphere & 5 star service you deserve.
With a range of entertainment:-  Private bed & sofa dances, Topless pool, Christmas 2 girl private strip shows, Topless twister, Christmas stage shows, plus more….
Or just relax by the stage with a fantastic front seat view of our talented performers and enjoy our magical & amazing Christmas sexy dance show. Not to be missed.
Besides our usual various selections of fantastic packages, we are adding some Special Christmas drink packages tailored just for you and your party this December.
Have a look through and see what tickles your fancy. Have a special request?
Call us to discuss your Christmas Party (+44 (0)1603 611060) or email: [email protected]
`Hope to see you all soon. Have a very Merry Christmas
and fantastic New Year from all at Sugar & Spice