THE SUNKEN LOUNGE & LARGE GROUP
Perfect for a large group - Free admission - 3 hour Luxury Private area - Any Drinks or snacks - 10 to 24 Guests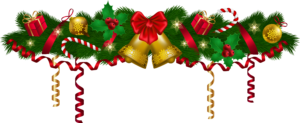 Is your Group Size 10 or more ? Then this is the one for you.  
Choose your own date & arrival time.
FREE admission for everyone in the group.
Greeted and seated by a Hostess.
Pre paid Bar Tabs between £300 & £500 (depending on group size) for Drinks & Snacks.
Your own luxurious private area with it's own stage, huge video wall & 5* Waitress Service for 3 hours.
Book now – Pay a 20% deposit within 48 hours – balance on night.
Free Admission for each guest
Greeted and seated by a hostess
Your own luxurious private seated area (The Sunken Lounge)
Pre Paid Bar Tab of £300 to £500
5* Waitress Service
The package is Free, However a minimum alcohol/snacks spend is required depending on the group size.
10 to 14 guests £300 - 15 to 19 guests £400 - 20 to 24 guests £500
A booking deposit of 20% is required.
Should you wish to cancel, deposits are refundable with no less than 48 hours written notice of start of reservation.
Balance outstanding to be paid upon arrival.
Buckets Of Beer delivered to your table topless.
Game of Topless Pool or Topless Twister.
Sugar Chips.
Two Girl 15 minute show private show for you & guests.
Topless table dances at your table.
Nacho's & Cheese - Pop corn - Soft whipped Ice Cream
Cash Gun
Book a Large Group Package