LUXURY VIP TABLE & SPIRIT BOTTLE
Free admission - 2 hour VIP Table - Bottle of Spirit & mixers - Waitress service - 1 to 9 Guests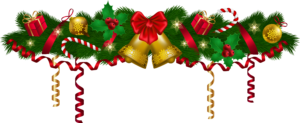 Are you're happy sharing the bottle? then this ones for you.
Choose your own date & arrival time.
FREE admission for everyone in the group.
Greeted and seated by a Hostess.
Choose any Spirit bottle from our standard range.
Comes with mixers & Chocolates/Seasonal fruits.
Delivered to your VIP table by a topless dancer.
Your own private luxury VIP table for 2 hours with 5* Waitress Service.
Book now – Pay a 20% deposit within 48 hours – balance settled on arrival.
Free Admission for each guest
A luxury VIP Private table for 2 hours
A 70cl Spirit Bottle (standard range) including mixers & Chocolates/Seasonal fruits delivered by a topless dancer
5* Waitress Service
This package is for 1 to 9 people
A booking deposit of 20% is required.
Should you wish to cancel, deposits are refundable with no less than 48 hours written notice prior to the start of reservation.
Balance outstanding to be paid upon arrival.
Buckets Of Beer delivered to your table topless.
Game of Topless Pool or Topless Twister.
Sugar Chips.
Two Girl 15 minute show private show for you & guests.
Topless table dances at your table.
Nacho's & Cheese - Pop corn - Soft whipped Ice Cream
Cash Gun
Courvoisier V.S. Cognac
Bombay Sapphire Gin
Tanqueray Gin
Gordons Pink Gin
Archers Peach Schnapps
Baileys Original Irish Cream Liqueur
Disaronno Originale
Tia Maria Cold Brew Coffee Liqueur
Captain Morgan Dark/Spiced/White
Dead Mans Fingers Mango
Bacardi Carta Blanca White Rum
Malibu Original White Rum with Coconut Flavour
Smirnoff No.21 Vodka
Jack Daniel's Old No. 7 Tennessee Whiskey
Jack Daniel's Tennessee Whiskey Blended with Apple Liqueur
Jack Daniel's Tennessee Whiskey Blended with Honey Liqueur
Southern Comfort Original Liqueur with Whiskey
Jägermeister Herbal Liqueur
Luxardo Sambuca
Tequila Rose Strawberry Cream
Cazcabel Coffee Liqueur with Tequila Blanco
Cazcabel Honey Liqueur with Tequila Blanco
Cazcabel Reposado Tequila
Cazcabel Tequila Blanco
Each 700ml Spirit Bottle comes with a choice of 2 Large Jugs of either (Coke / Diet Coke / Lemonade / Orange / Cranberry / Pineapple) & either 3 Red Bulls or 6 Baby bottle mixers (tonic / slimline-tonic / dry ginger) as well as chocolates or seasonal fruits. Delivered by a Topless performer with a Champagne candle fountain.
---